Case Study - The University of Warwick
Higher Education Innovation and Collaboration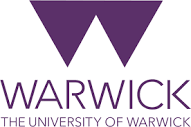 Introduction to Commercialisation of Social Sciences Research
In June 2022, Sealey Associates delivered a workshop that provided an introduction to social science commercialisation for the University of Warwick, plus colleagues from University of Leicester and University of Birmingham.
We shared learning about what works (eg from Aspect Social Sciences, Arts and Humanities Network), and drew on the invaluable experiences of the academic and professional services colleagues (as well as students), who joined us today.
We looked at how you can optimise success at individual and institutional levels, and what opportunities there are to adapt and tailor existing resources and capabilities. We also talked about issues of diversity and inclusion, drawing on the excellent work of Oxford Brookes University.
"Dr Sealey provided an afternoon training session: Introduction to Commercialisation in the Social Sciences, at the University of Warwick on 23.06.22. This was a bespoke session designed to build capability amongst knowledge exchange professionals and academic faculty supporting Impact at the University of Warwick and across other Midland's IAA institutions. The session was perfectly designed and executed, with examples specifically curated to fit Warwick and the Midland's context. Bridget was an excellent facilitator, and it was brilliant to see how actively all attendees took part. It took a lot of skill to facilitate a session of this nature as we had a large range of different people, with very different university roles and experiences of commercialisation. From those who had only the vaguest understanding of what commercialisation is to those who are responsible for the University technology transfer office. Bridget handled this diversity of experience well and managed to involve everyone at a level they found comfortable. It was an excellent session, as reflected in the very warm feedback from all attendees. We hope to be able to work with Bridget again in the future!"